Overview and advantages
74

%

68

%

increased customer engagement

14.5

%

increase in sales productivity

76

%

of companies that implement marketing automation see a return on investment within the first year
74

%

68

%

increased customer engagement

14.5

%

increase in sales productivity

76

%

of companies that implement marketing automation see a return on investment within the first year
What does marketing automation software consist of?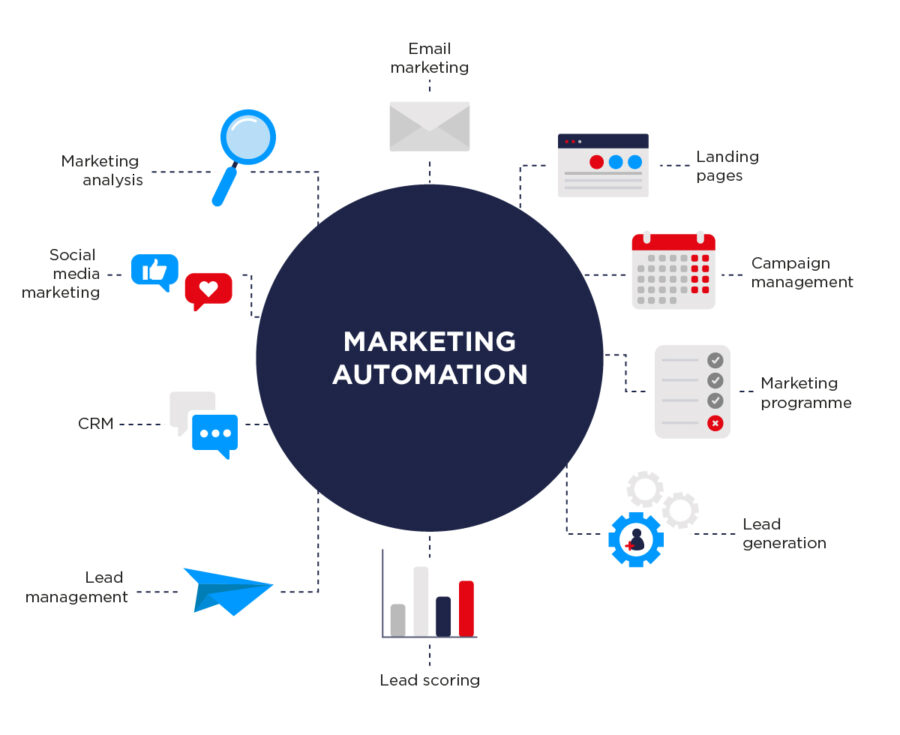 Even more important, how does it fit together in an ideal business environment?
Website, social media and other lead channels are captured in the marketing automation software which in turn is synchronised with the CRM system. Email campaigns to prospects and customers are generated.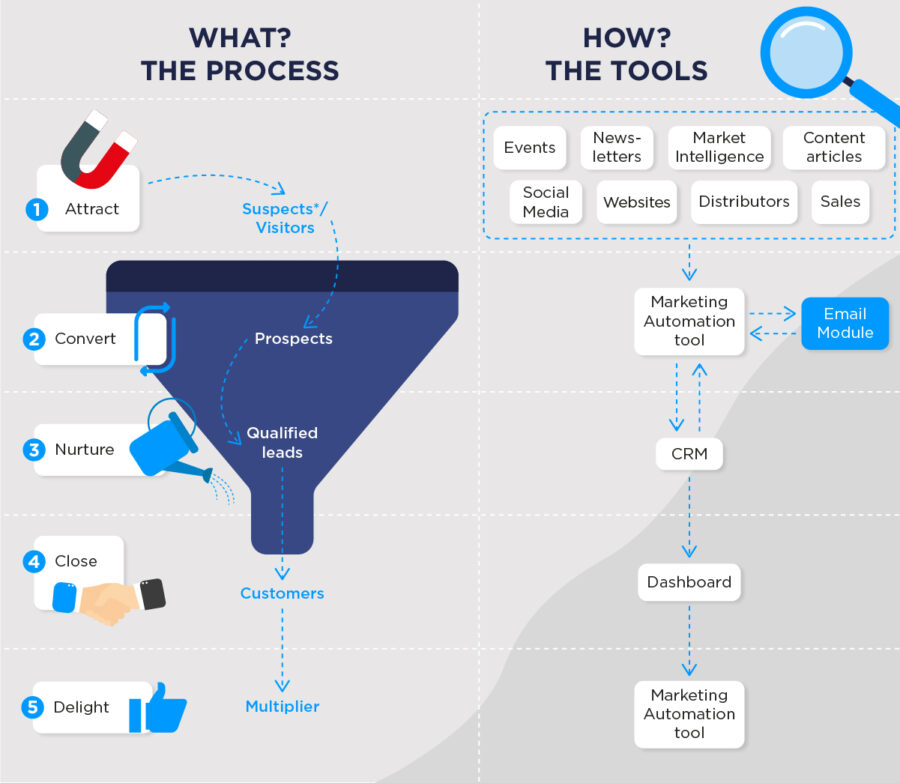 Closed loop reporting is enabled via dashboards and easy to build reports for ongoing measurement and improvement. Below is an example of a typical dashboard.
10 top benefits of marketing automation:
Save time and money and improve overall marketing efficiency, ROI and scalability
Acquire more leads and clients and increase average deal size
Increase the quality of leads and optimise their follow-up
Shorten the sales cycle
Improve customer retention and satisfaction levels
Increase efficiency by aligning internal teams and marketing
Improved database quality helping lead generation and customer support
Use of A/B testing for ongoing improvement and increase in conversion rate
Increase lifetime value of your customers
Take rational decisions based on numbers
Measure performance with dashboards and reports